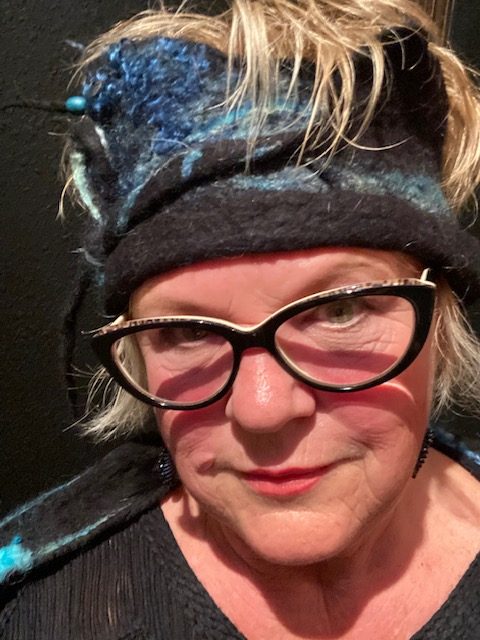 I work in two ancient techniques, Encaustics and Felting.
The Encaustic process allows me the versatility to incorporate my photography, textiles, found objects etc. into my work. Developed by Greek shipwrights to seal boats, the Bees Wax and Damar Resin are applied with heat and fire. Highly durable the Egyptians adopted the the process to paint faces on Tombs which survive today. My felting allows me to fuse "art with fashion." "Nuno felting " is one textile processes I enjoy. I basically sculpt clothing, with soap, water and friction to create durable elegant clothing.
I hold a BFA from the College of Arts and Crafts, Oakland and have been an artist for 30 years. I have had work shown in various museums, Universities and juried shows in the US and Mexico.